To reserve the hall for conferences, seminars and various celebrations, please fill out the Columban Hall contract. For the duration of the COVID-19 pandemic, maximum occupancy may be reduced; currently it is at 200 persons. You will need to sign a liability waiver from the diocese. There is currently no need to seek a permit from the Virgin Islands Department of Health if you have fewer than 1000 guests attending the event. Final payment is due 14 days prior to the event at Columban Hall.
To view the Columban Hall contract, you will need Adobe Reader. If it is not already on your device, you may download it here:

Warning: Adobe will attempt to download additional apps. Be sure to uncheck the corresponding check boxes if you do not want those.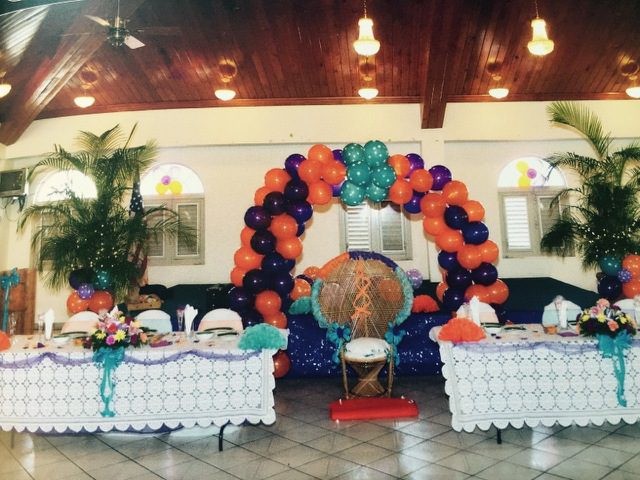 ---
Fees
We accept cash, checks, money orders, and debit/credit cards.
Catholic parish/school sponsoring a fund-raising activity: $1,000.00
Conferences/trainings with admission fee: $1,500.00
Conferences/trainings without admission fee: $1,000.00
Birthday parties/ baby showers/ gender reveal/ Baptism party: $1,000.00
Special events (fund-raising activities/ wedding receptions/ award ceremonies/ proms/ graduations/ reunions/ employee's recognition/ banquets/ luncheons/ dinners/ seasonal parties): $1,650.00
There is a 15% discount for registered active parishioners. Holy Family Church organizations sponsoring fund-raising activities are exempt from paying a fee but must donate 30% of the net proceed and submit a financial report of said activity.
A $500 deposit is required to reserve the hall. This deposit will be applied towards the total fee. A $300 refundable cleaning fee is required before receiving the key to the hall; the cleaning fee will be forfeited if the hall is not swept, mopped, and all trash removed, or if the air conditioners are left running.
---
Inventory
2 brown wooden buffet tables, 8 feet × 2 feet
20 round tables, 5 feet
2 large gray tables, 8 feet × 30 inches
6 small tables, 71½ inches × 29½ inches
200 chairs
Stage, 20½ feet x 12½ feet × 26 inches high